Watch Videos
About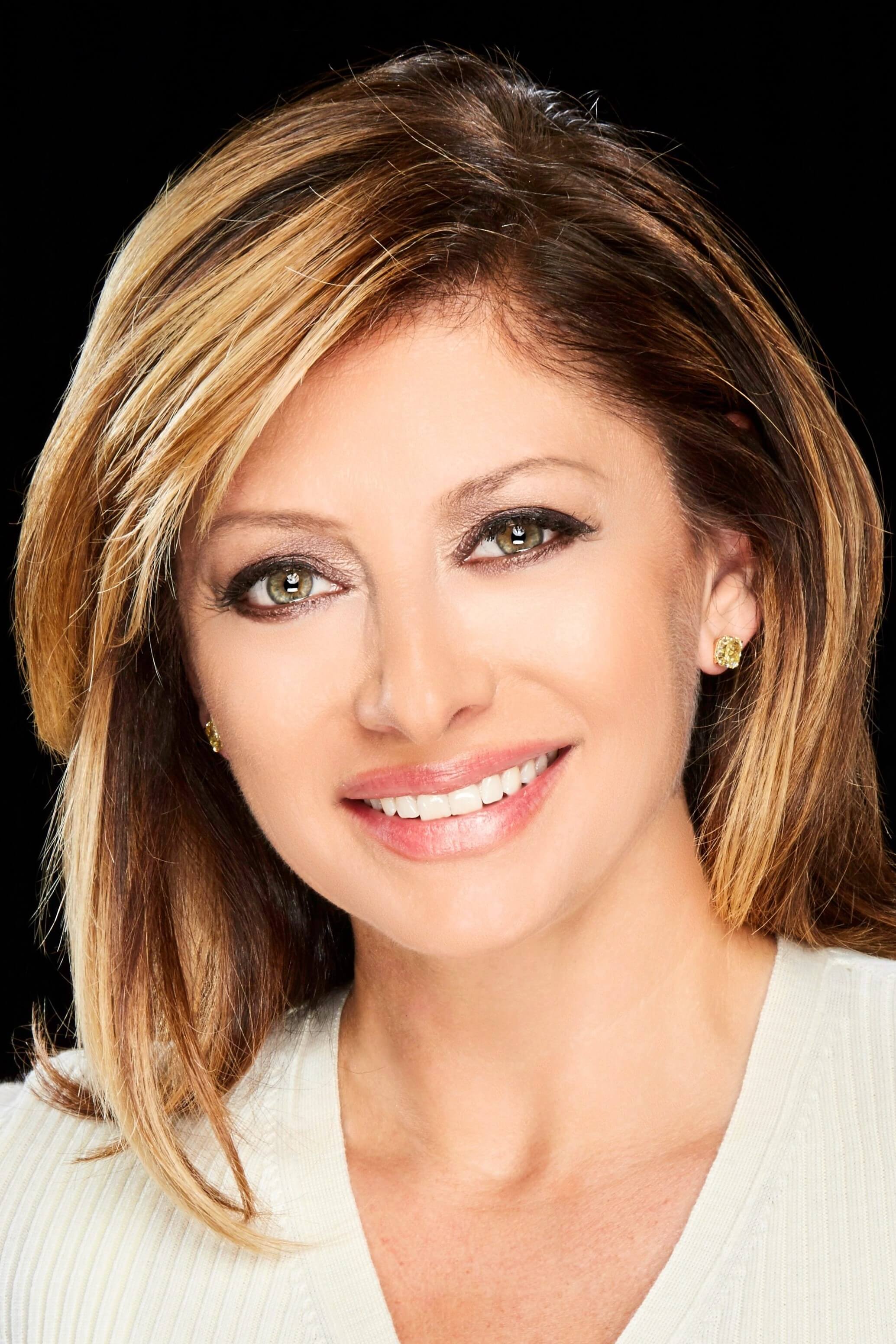 Maria Bartiromo
Anchor and Global Markets Editor, FOX Business Network – FOX News Channel
Maria Bartiromo joined FOX Business Network (FBN) as Global Markets Editor in January 2014. She is the anchor of Mornings with Maria on FBN (6-9 AM/ET) and anchors Sunday Morning Futures, one the highest rated Sunday morning programs on cable (10 AM/ET) on FOX News Channel (FNC). In April 2017, Bartiromo was also named the new anchor for FBN's weekly primetime investing program Maria Bartiromo's Wall Street Week (Fridays at 8 PM/ET).
In November 2015, Bartiromo, along with FBN's Neil Cavuto, moderated the network's inaugural Republican presidential primary debate. According to Nielsen data, the debate delivered 13.5 million total viewers and 3.7 million in the key 25-54 demo, making it the highest-rated program in network history. In January 2016, both Bartiromo and Cavuto reprised their role as debate moderators, delivering 11 million total viewers with 3 million in the key 25-54 demo, making it the second highest-rated program in network history according to Nielsen Media Research.
Bartiromo has covered business and the economy for 30 years and was one of the building blocks of business cable network CNBC. During her 20-year tenure as the face of CNBC, she launched the network's morning program, Squawk Box; anchored The Closing Bell with Maria Bartiromo; and was the anchor and managing editor of the nationally syndicated On the Money with Maria Bartiromo, formerly The Wall Street Journal Report with Maria Bartiromo.
Bartiromo has been a pioneer in her industry. In 1995, she became the first journalist to report live from the floor of the New York Stock Exchange on a daily basis. She joined CNBC in 1993 after five years as a producer, writer and assignment editor with CNN Business News, where she wrote and produced some of CNN's top business programs.
She has received numerous prestigious awards, including two Emmys and a Gracie Award. Her first Emmy was for her 2008 News and Documentary coverage of the 2007-2008 financial collapse and her "Bailout Talks Collapse" coverage was broadcast on NBC Nightly News. She later won a second Emmy for her 2009 documentary, "Inside the Mind of Google," which aired globally on CNBC. Bartiromo won a Gracie Award for "Greenspan: Power, Money & the American Dream," also broadcast globally on CNBC.
In 2009, the Financial Times named her one of the "50 Faces That Shaped the Decade," and she was the first female journalist to be inducted into the Cable Hall of Fame Class of 2011. In 2016 she was inducted by the Library of American Broadcasting as one of its Giants of Broadcasting & Electronic Arts. Bartiromo is the author of several books, including The Weekend That Changed Wall Street, published by Portfolio / Penguin, and The 10 Laws of Enduring Success, published by Random House; both were released in 2010.
Bartiromo has written weekly columns for Business Week and Milano Finanza magazines; as well as monthly columns for USA Today, and Individual Investor, Ticker and Reader's Digest magazines. She has been published in the Financial Times, Newsweek, Town and Country, Registered Rep and the New York Post.
Bartiromo is a member of the Board of Trustees of New York University and the Board of Directors of The National Italian American Foundation (NIAF).
She graduated from New York University, where she studied journalism and economics. She also served as an adjunct professor at NYU Stern School of Business for the fall semesters of 2010 through 2013.
Awards, honors and memberships
Bartiromo is the recipient of an Excellence in Broadcast Journalism Award (1997); a Lincoln Statue Award presented by the Union League of Philadelphia (2004); a Gracie Award, for Outstanding Documentary (2008); and two Emmy Awards, an Emmy Award for Outstanding Coverage of a Breaking News Story (2008) and an Emmy Award for Outstanding Business and Economic Reporting (2009).
In 2009, the Financial Times listed Bartiromo as one of "50 Faces That Shaped the Decade". In 2016, she was inducted into the Library of American Broadcasting.
The Maria Bartiromo Broadcast Journalism Studio at Fontbonne Hall Academy, the high school she attended, is named after her. She was the keynote speaker for Fontbonne's 80th anniversary gala in 2018.
Bartiromo is on board of trustees of New York University, her alma mater. She gave the commencement speech at the NYU Stern School of Business in 2012. She has also taught there, acting as an adjunct professor at the Stern School from 2010 to 2013. The seminar that she co-taught in fall 2010, titled "Global Markets and Normative Frameworks", filled its registration in 10 minutes.
She has also been on the board of trustees for the New York City Ballet. She is a member of the Council on Foreign Relations and of the Economic Club of New York. She has been on the board also for the Girl Scout Council of Greater New York and also on that of Public Education Needs Civic Involvement and Leadership (PENCIL) in New York and overseas the Board of the Young Global Leaders of the World Economic Forum. She is a member of the Board of Governors of the Columbus Citizens Foundation, and in 2010 was the Grand Marshall of the Columbus Day Parade.
She was awarded the Tom Phillips Career Achievement Award by the Fund for American studies in 2020.
Pop Culture
Feature Films
Wall Street: Money Never Sleeps 2010
American drama film directed by Oliver Stone, a sequel to Wall Street (1987). It stars Michael Douglas, Shia LaBeouf, Josh Brolin, Carey Mulligan, Frank Langella, Susan Sarandon and Eli Wallach
Arbitrage 2012
American crime drama film directed by Nicholas Jarecki and starring Richard Gere, Susan Sarandon, Tim Roth and Brit Marling.
Maria Bartiromo also appeared as herself in the documentary film Risk/Reward about the lives of women on Wall Street in 2003; in the documentary film​ Inside Job (2010); and the feature film 2009 remake of The Taking of Pelham 123, an action film about armed men who hijack a New York City subway train.
Trivia
I open up the film interviewing Richard Gere.
Late Night Television
Maria Bartiromo 1998 Television Appearance with Conan O'Brien
Saturday Night Live SNL - Republican Debate - Maria Bartiromo & Neil Cavuto Parody
The Sopranos Season 4 Episode 08 - Mergers and Acquisitions
Music
Joey Ramone, of the punk rock pioneers The Ramones, developed a friendship with Bartiromo after his band broke up in the late 1990s. He subsequently wrote a song titled "Maria Bartiromo" that appeared on his solo album Don't Worry About Me, released posthumously in 2002.
A lesson with American cellist Yo-Yo Ma.
Books
The Cost
Co-written by Bartiromo & the Wall Street journals James Freeman
Published by Simon & schuster in November 2020
The world needs a strong America, and America needs an economic revival after the Coronavirus season of shutdowns, worsened by bad policy. Can the playbook that resulted in the greatest job market in history put Americans back to work? Maria Bartiromo & James Freeman write about the cost of reversing America first policies from the economic to foreign policy & national security impact.
From the first moments of his presidency, Donald J. Trump put US economic revival at the top of his agenda. Cutting red tape and slashing business tax rates made companies eager to locate in America again. A surge in corporate investment led to record numbers of US job openings.
But there was also another force at work at the start of the Trump era, and it's impossible to provide a fair accounting of Trump's governance without noting the unique obstacles he's faced. The President's critics styled themselves "The Resistance," as if they were confronting a tyrant at the head of an invading army rather than their duly elected President. Much of the media establishment regularly—and wrongly—accused him of betraying the country. Most disturbing was the resistance movement inside government, formed even before the 2016 election, which unleashed unprecedented surveillance against Donald Trump.
The political and media warfare has never ended. Just as an impeachment case collapsed in the Senate earlier this year, the world was beginning to realize how large a threat the Chinese communist government had become—and what it had been hiding in Wuhan. The destruction caused by the coronavirus has yet to be fully felt. It was the last and greatest test for the Trump prosperity agenda.
Once again the health and wealth of the world depend on US leadership for economicrevival. This is the story of the man US voters chose to lead in 2016 and the cost of reversing his policies.
Authors - Maria Bartiromo @MariaBartiromo | James Freeman @FreemanWSJ​
Purchase
The Weekend That Changed Wall Street An Eyewitness Account
America's most famous business reporter gives her unique perspective on the white-knuckle weekend that brought the financial world to its knees.
During a single historic weekend (September 12-14, 2008) the fate of Lehman Brothers was sealed, Merrill Lynch barely survived, and AIG became a ward of the federal government. Top CNBC anchor Maria Bartiromo spent the entire weekend taking frantic phone calls from the most powerful players on Wall Street and in Washington, as they toiled to keep the economy from complete collapse.
Those CEOs and dozens of other sources gave Bartiromo behind-the-scenes details unavailable to other members of the media, of the crisis and its aftermath. Now she draws on her high-level network to provide an eyewitness account of the biggest events of the financial crisis including at length interviews with former treasury secretary Henry Paulson, former AIG chairman Hank Greenberg, former Merrill Lynch CEO John Thain, and JP Morgan CEO Jamie Dimon, among many others.
Writing with both authority and dramatic flair, Bartiromo weaves a thrilling narrative that will make news. She also tackles the big questions: how did an unmatched period of market euphoria and growth turn sour, catapulting the economy into a dangerous slide? And in the long run, how will the near-catastrophe really change Wall Street?
Purchase
The 10 Laws of Enduring Success
The times have changed. We need a fresh understanding of the meaning of success.
What do Condoleezza Rice, Joe Torre, Bill Gates, Goldie Hawn, Mary Hart, Garry Kasparov, and Jack Welch have in common?
All have talked at length with Maria Bartiromo about business, the world and their surprising, inspiring and uncommon ideas about the meaning of success. Their stories, those of an extraordinary range of other people from all walks of life, and Maria Bartiromo's personal insights are the foundation of The 10 Laws of Enduring Success. It is the guide for the extraordinary times we are living through.
During bullish, optimistic periods, people seem to ride an upward wave with ease and confidence. The tangible evidence is right there for all to see--in their jobs, bank accounts, homes, families, and the admiration of their peers. But it is a fact of life that success, once earned, is not necessarily there to stay. If ever there was a cautionary tale about the fleeting nature of success, it is the events of recent years.
But a funny thing happened. Faced with gut-wrenching realities, many people have started to re-evaluate the meaning of success in less superficial and impermanent ways. They're asking themselves hard questions that have long been ignored: about what's really important to them, and where the bedrock of their personal achievement lies.
As Maria Bartiromo watched the financial drama from her front-row seat at the New York Stock Exchange, she began to re-assess the meaning of success--not just as one-off achievements, but as a durable, lifelong pursuit. Is there, she wondered, a definition of success that you can have permanently--in spite of the turmoil in your life, your job, or your bank account? This question is more important than ever, given the unpredictability of the current economy.
What are the intangibles that can't be measured or counted?
What are the qualities that aren't reflected in your title or on your business card?
And more practically, how can you remain successful even when the worst things happen to you?
Is it possible to build success from failure? It's lonely at the bottom of the heap, when your BlackBerry stops buzzing, and the world moves on without you.
Everyone wants to be close to success, and to have success. But what is success? How do you get it, and how do you keep it? As Maria interviewed some of the most successful people in the world, she felt the need to answer these questions: what makes these success stories tick? How did they achieve such leadership and power and how can one hold onto it, once you get it. What are the barriers to success and what is the bedrock to enduring success?
Purchase
Use The News
In her highly anticipated new book, television's ace financial reporter CNBC anchorwoman Maria Bartiromo shows you how to use timely news and hot information to make money in today's market.
A media luminary with the solid credentials of a seasoned pro, Maria Bartiromo has set the standard for business news programming, delivering indispensable, up-to-the-minute information from the New York Stock Exchange. Known for her spot on calls, her straightforward on-air manner, and her willingness to ask tough questions, she is probably the most famous and visible business news correspondent in the business media today and one of the top five most influential voices on Wall Street. Maria was the first person to report live from the floor of the New York Stock Exchange and continues to do so every day on CNBC's SQUAWK BOX.
In Use The News, Maria Bartiromo mines her years of frontline experience, on camera and behind the scenes, to identify all the tools you need to seize control of your financial decisions and better manage your portfolio.
For investors, stock market enthusiasts, and anyone who wants to make smarter financial decisions, Maria offers a revealing look at the methods that made her famous, explaining how to separate the news from the noise and find the true information nuggets that affect the stock market most:
How to tell which company announcements are important and which are simply fluff.
Where you can find hidden gems of investment information.
How to get the lowdown on a company's CEO and management team.
How to use the Internet to find useful information amid all of the clutter.
How the government can affect your investment decisions.
When to trust market professionals -- and when to ignore them.
What really matters on a company's balance sheet.
Which red flags mean trouble in different industry sectors.
Every day, to bring the latest news and stock picks to her viewers, Maria relies on the expertise of the sharpest people on Wall Street. She is one of the most connected financial journalists working today -- making her Rolodex a virtual who's who of financial wizards.
In Use The News she has picked the brains of the best and the brightest and brings their secrets to you, the individual investor. As a result, you'll get exceptional tips from some of the most influential people on Wall Street, the same people whom Maria relies on every day to help her handicap the market. The result is an indispensable investment handbook where you, too, can learn the secrets of the Wall Street insiders, take control of your investments, and make money in any economy.
Maria Bartiromo a former producer, writer, and editor of CNN Business News, now hosts and coproduces her own show on CNBC, Market Week with Maria Bartiromo. She also anchors CNBC's Street Signs and Market Wrap on a daily basis. She is a contributing news commentator to NBC's Today Show, MSNBC, and other NBC affiliates nationwide. Her popular monthly column can be found in Individual Investor magazine. A graduate of New York University, she lives in New York City with her husband, Jonathan Steinberg, founder and chief executive officer of Individual Investor Group.
Purchase